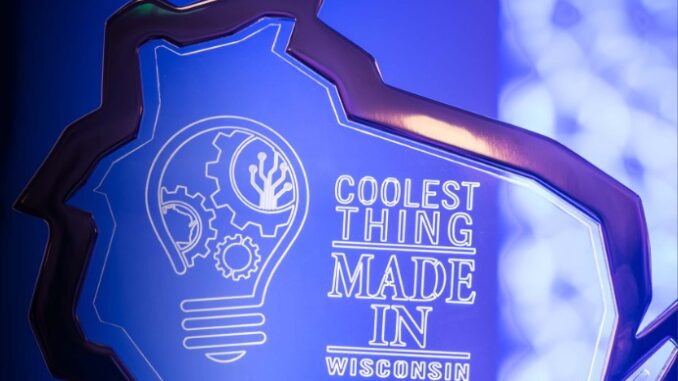 Wisconsin Manufacturers & Commerce (WMC) and Johnson Financial Group have partnered since 2016 to determine the Coolest Thing Made in Wisconsin. The annual competition aims to highlight the state's vibrant manufacturing industry – which employs 1 in 6 Wisconsinites!
As well, the competition showcases amazing Wisconsin products, and celebrates the men and women who make it all happen.
In 2021, approximately 150 products were nominated and more than 200,000 votes were cast to determine the Coolest Thing Made in Wisconsin. Products nominated have ranged from motorcycles, military vehicles, cheese products, boats, generators, food carts, iron castings, beer, all-terrain vehicles, snow blowers and much, much more.
October 12: Top 4 announced, followed by the final round of voting
October 19: 2022 winner announced
Nick Novak, Vice President of Communications & Marketing at Wisconsin Manufacturers & Commerce, talks with the Transportation Development Association of Wisconsin's Debby Jackson about this annual contest, encouraging us all to get involved at madeinwi.com. Other topics covered in this fast-paced segment include the condition of Wisconsin's economy and how manufacturing has changed.
Listen to TDA's On The Go podcast here.