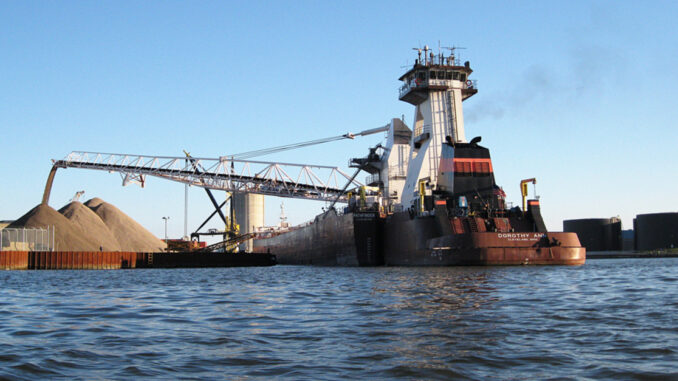 Materials are arriving, and work will get underway soon to begin work on the $31 million intermodal Port Milwaukee facility described as the first and only intermodal bulk export agricultural transload facility in the Great Lakes region.
The project will support the port's continued growth and bolster Wisconsin's agricultural industry. The intermodal facility enables loaded containers to arrive and depart by rail or truck. Containers can be filled with a wide variety of Wisconsin products – including agricultural products – and shipped to various ports worldwide.
According to business leaders, container service is an advantage for Milwaukee-area businesses and businesses around the state.
"If you are an importer or exporter based in Wisconsin, through the port you can connect via rail or via shipping to all of the major West Coast ports, to customers and clients on the East Coast, the Gulf as well as worldwide," explained Adam Tindall-Schlicht, Port Milwaukee director.
Wisconsin annually exports more than $3 billion worth of agricultural products to approximately 150 countries. The state ranks high in exporting ginseng roots, cranberries, corn, cheese, whey, meat, and fish products. The export of these products will benefit from the new facility, which will handle animal feed supplements, soybeans, corn, and grain via deep-draft vessels.
Once the new facility opens, it is estimated that at least $40 million of agricultural products annually will be shipped overseas from Port Milwaukee.
Cindy Brown, CEO of Chippewa Valley Bean, explained why this new facility at Port Milwaukee is critical to her businesses. "All of our business is done via container shipments … Wisconsin doesn't have an intermodal port, so we don't have the opportunity to work within the state to export the containers that we have, so they end up having to go to Minneapolis or Chicago, said Brown."
In November 2018, WisDOT awarded Port Milwaukee a $3 million grant to upgrade 8,000 feet of railroad track on Jones Island. This investment was an essential step to build the foundation for the new intermodal container service. The intermodal project is on track for completion by April 2023.