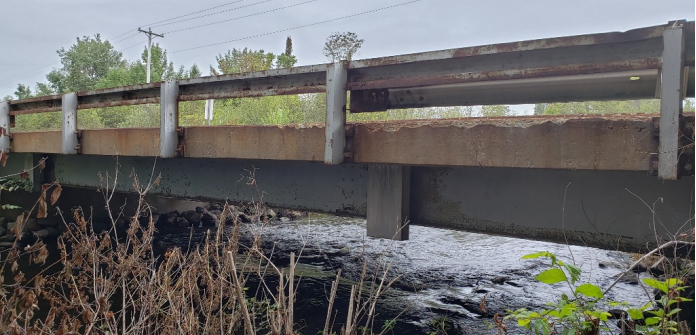 Marathon County recently replaced a simple town bridge in record time. The bridge was one of 16 bridges accepted into the Wisconsin Department of Transportation Low-Risk Bridge Pilot Program. A little over a year after the start of the program, half of the bridges have been replaced or will be this year.
The bridge on County Road Y in the Town of Norrie was 65 years old and rated structurally deficient.
"It was amazing to see a project go from having the contracts signed for design to having construction complete in 54 weeks," said Marathon County Highway Commissioner James Griesbach. "Normally, this process would take three to five years."
According to the Wisconsin Department of Transportation website, the Low-Risk Bridge Pilot Program was intended to "reduce cost by streamlining delivery and oversight processes." Local bridges had to have minimal environmental, right of way, utility, or railroad impacts to be eligible for the program. The selected sixteen projects were already part of the Local Bridge Improvement Program and were funded with state and local funds.
Griesbach explained that expediting the process and constructing the project in 2020, as opposed to in the future, saves the county money because construction costs typically go up over time.
"This improved bridge allows for greater agricultural expansion in the area and continued local access to State Highway 29, the major east-west corridor connecting Green Bay and Chippewa Falls," Griesbach stated.
In June of this year, WisDOT announced the pilot program will roughly double, expand to other roadway projects, and be open to projects with federal funding.