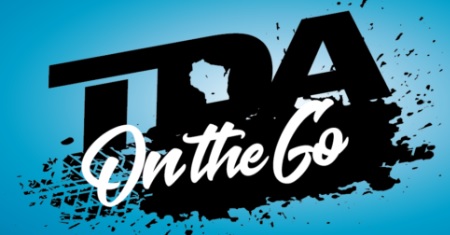 Chris Boucher, Winneconne Village President, joined TDA Executive Director Debby Jackson on TDA's On The Go podcast to discuss the city's new bridge and the recognition it has received.
The new Winneconne bridge over Fox River is among 12 national finalists competing for America's Transportation Awards Grand Prize / People's Choice Award. This bridge supports the local economy and recreation with fishing piers, bike and ATV lanes, and wide sidewalk space for pedestrians. Boucher and Jackson discuss the many unique features of this bridge, and how it has a direct impact on the quality of life for the community.
Everyone is encouraged to vote for this project as it is in the running for the People's Choice Award – vote by 10/25/20. Click here to vote.
Winners will be announced at the virtual AASHTO Annual Meeting the week of November 9-13, 2020.
Listen to TDA's On The Go podcast here.