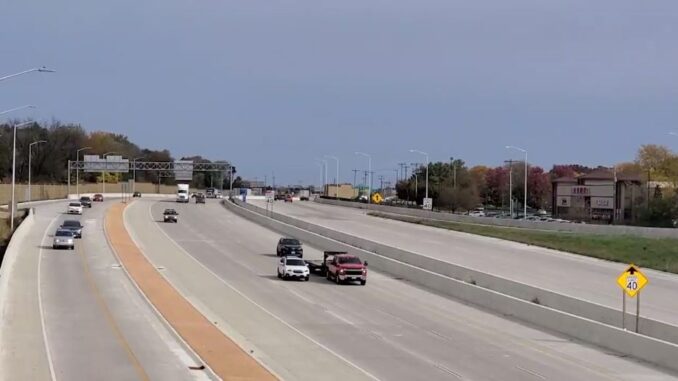 The $264.9 million Verona Road project in Dane County is complete. This project, started in 2013, reconstructed and modernized a stretch of roadway that carries 60-70,000 vehicles a day.
The corridor's improvements will reduce crashes and congestion delays and increase mobility options with biking and walking accommodations.
The bottom line: This investment will support economic development in one of the state's fastest-growing regions.
One of our About TIME correspondents recently caught up with Cindy Jaggi, the project manager for the Verona Road Business Coalition to talk about the completion of the project.
About TIME: What has the growth been like in the Verona and adjoining Fitchburg areas over the past few years? Why was the project necessary?
Jaggi: The growth of Dane County – especially in the Fitchburg and Verona area – has been enormous. Dane County has been showing the largest amount of growth in the State of Wisconsin. We have very large employers in the area, including Epic, Sub-Zero, and Promega.
Over the years we've seen an influx of many more employees and commuters use the main artery of Verona Road. And consequently, there was a needed to reconstruct this roadway for increased safety, to move our commuters and our residents more efficiently, and to expedite the movement of goods throughout the entire state of Wisconsin.
An additional benefit is that there is now an improved infrastructure for those who bike to work or cycle recreationally. This project provided increased pedestrian and bike access to enable these people to get to their workplaces and homes more safely and efficiently.
About TIME: How have businesses responded to this project and the road work?
Jaggi: What I'm hearing from our business community, now that the Verona Road project is completed, is that they appreciate both the improved roads and the access to the roadways. We now have three lanes of traffic flowing smoothly from the state line all the way through Dane County. This translates into increased efficiency of access for their employees, for community residents, for vendors and suppliers – and this project also means increased safety as well, as the roadways have been well engineered.
We're also seeing that businesses are extremely happy with the way that the construction was completed. They feel that they were well communicated with, both through the State of Wisconsin via WisDOT, and also through our own coalition, the Verona Road Business Coalition.
Businesses are very happy with the end result.
About TIME: What advice would you give to a community which has the opportunity for a similar type of infrastructure investment?
Jaggi: For any community that's facing a very large, extensive road construction project, I would say first and foremost get involved and get started early. And by early, I mean a year or year and a half out. It's important to establish a public-private partnership, and to work with a municipality that's being affected by the road construction project. View the overall collaboration as a partnership. I think that that's really what makes it a successful project going forward.
It's also important to form a relationship with the businesses and the residents who are affected by that road construction. We formed the Verona Road Business Coalition as the entity to work with all the businesses affected. We worked with them on a range of tasks, including on real estate issues, and on marketing and communications, on ways to improve their signage and strengthen their branding during the project and ensure employees, vendors, suppliers, customers, and others were well informed.
And finally, it is extremely important to have a contact person who can be in touch with businesses when there is a question, a problem, or when troubleshooting needs to take place.
About TIME: Congratulations on the completion of Verona Road Project and setting the standard for project coalitions.