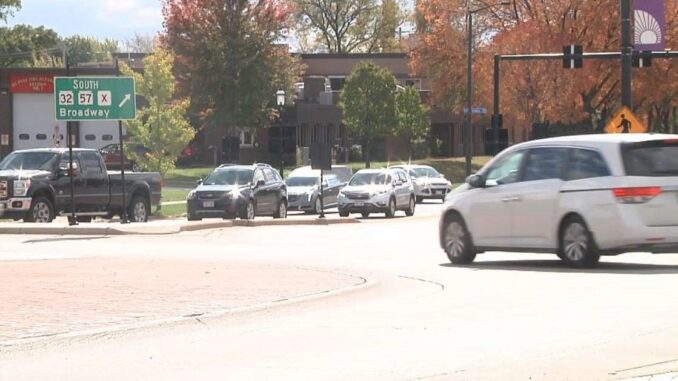 For 30 years, there have been stop-and-go efforts in Brown County to find a way to alleviate heavy congestion on the Claude Allouez Memorial Bridge, which carries about 30,000 vehicles per day. Officials in the area have pushed for a second bridge across the Fox River to provide safe and efficient transportation for businesses and residents.
Recently, the path forward has become much clearer.
Last fall, the Wisconsin Department of Transportation announced it would design and build an interchange – estimated at $20 million to $50 million – to support a proposed southern bridge in Brown County as part of an expansion of I-41 between De Pere and the Fox Valley.
"This is a game-changer — it's the biggest development in the project to date," Brown County Executive Troy Streckenbach proclaimed. "We've been on this hamster wheel for the last 30 years, with never being able to get the state to prioritize this or to fund it, but the governor and the DOT secretary have come through."
Now, Brown County, the City of De Pere, and the Town of Lawrence have announced they are committing $1.2 million to cover engineering and design work along the route connecting to the new I-41 interchange. Brown County is contributing $600,000 to the South Bridge Connector Project, while Lawrence and De Pere will chip in $300,000 each.
"This is the first meaningful investment that we are placing into our overall budget to really put a shovel in the ground, in terms of this overall project," stated Steckenbach. "When you start to spend this type of money, it certainly serves to say we're committed to a project."
Drivers will be able to travel from I-41 to Brown County GV east of De Pere without contributing to or contending with the heavy traffic that slows down travel in De Pere's downtown area after the project's completion. In addition to minimizing congestion-related safety problems, the project will significantly reduce shipping costs by directly linking to major highways.
"Once the corridor is developed, the interchange is put in place, it will provide extraordinary economic opportunities for not just the City of De Pere, not just the Town of Lawrence, or some of the other communities that are directly adjacent to the corridor, but to all the communities in the region, for the growth of industry, the growth of manufacturing, and retail, and also residential development that we would anticipate," said Larry Delo, City of De Pere Administrator.
While officials have not yet announced a final route, the long-favored one follows Red Maple Road west of the Fox River and Rockland Road east of it, with a new bridge to carry traffic over the river.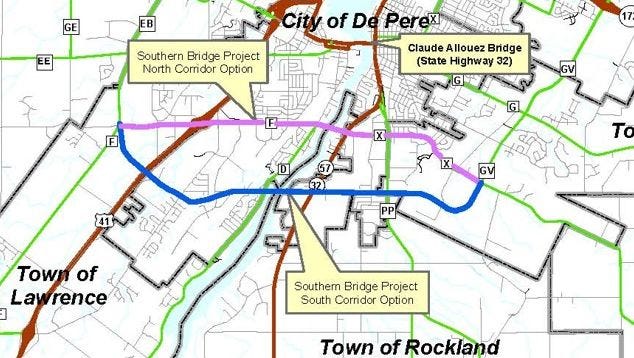 The South Bridge Connector Project's construction timeline will likely depend on the state's schedule for improving I-41, which could begin as early as 2025.