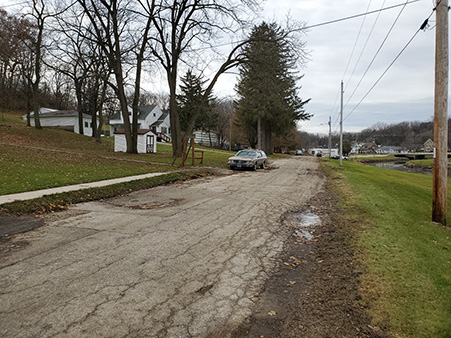 In the City of Darlington, East River Street is in need of reconstruction. It is one of a few roads that have been damaged as a result of flooding. The steep slopes and rolling hills add to the city's charm but also reduce drainage.
Replacing the street would provide a safer and more reliable pathway for the city's approximately 2,400 residents to access businesses, residential homes, and the Memorial Hospital of Lafayette County.
The proposed storm sewer system would increase the safety of the area during times of flooding as well as prolong the life of the streets. The sidewalks and bike/pedestrian paths included in the project would increase the safety of the residents as they walk or bike to their destination without running the risk of injury in the road.
The completion of this project would provide residents with a lasting roadway that has the potential to draw needed business to the City of Darlington.