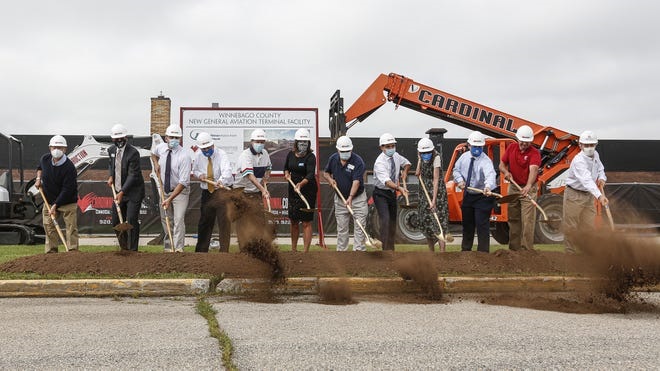 Construction is underway on a new terminal at Wittman Regional Airport in Winnebago County.
The $7 million project includes tearing down the two existing terminals and rebuilding one more efficient, 12,500 square-foot terminal.
Leaders hope to have the new terminal finished by June of 2021 before next year's Experimental Aircraft Association's AirVenture fly-in convention.
The Wittman Regional Airport is considered an economic engine to the Fox Valley region.
As an example, hundreds of thousands of aviation enthusiasts come to the area in an average summer for EAA AirVenture, the world's largest aviation event and airshow.
AirVenture plays an important role in supporting the regional and state economy. Data from a study several years ago, conducted by the University of Wisconsin-Oshkosh Business Success Center, found that AirVenture contributes $170 million in economic impact, supports more than 2,000 jobs, and creates additional spending of more than $50 million in the region each year.