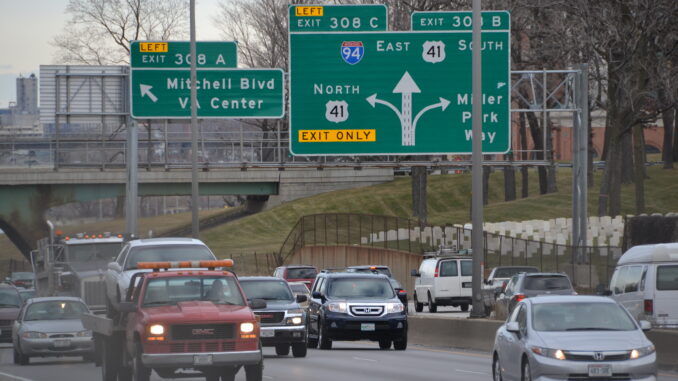 Governor Evers recently announced his administration's plan to kick-start the stalled I-94 East-West project. The 3.5-mile section between the Marquette and Zoo interchanges is a critical economic corridor. The $1 billion project was put on hold in 2017.
The I-94 East-West project will provide much-needed modernization to one of the state's most congested and dangerous roadways, which WisDOT Secretary-designee Thompson says has crash rates that are 2.5 times greater than comparable highways.
According to the Evers' Administration, the project will create 6,000-10,000 new jobs and "save lives, reduce travel times, and help businesses across our state."
"So much of the goods and services that move throughout Wisconsin and out of Wisconsin come through the southeast Wisconsin corridor," said Steve Baas, senior vice president of governmental affairs at the Metropolitan Milwaukee Association of Commerce. "And having that chokepoint was a safety concern, but was also an economic chokepoint for Wisconsin."
The state and federal government have already spent $2.5 billion to rebuild the Marquette and Zoo interchanges. These improved interchanges will only work as intended if the primary freeway connecting them is equally efficient and safe.
Approximately 160,000 vehicles pass through this 60-year-old section of the interstate daily.
"We know that deferring road maintenance could cost us more down the road and put safety at risk, so getting to work on this project is good common sense," said Governor Evers.