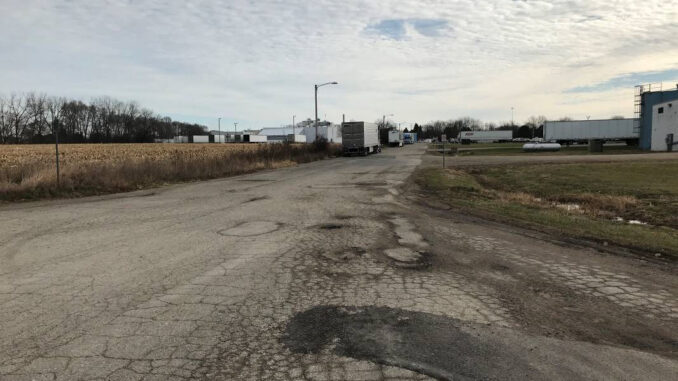 The old saying is it takes money to make money. We typically think of this axiom in terms of businesses. However, there is a similar concept when it comes to communities. While local governments do not make money like a business, they must maintain and grow their tax bases. And that takes investment.
In the case of Fort Atkinson, the city needs to upgrade the roadways around the city's industrial parks to support existing businesses, accommodate possible expansion, and attract new businesses.
"The city has been unable to invest in our industrial parks. These areas are home to the largest businesses in our city, both in terms of the tax base and employment," explained Fort Atkinson City Engineer Andy Selle. "Sound transportation infrastructure is critical to moving the products and employees of these firms."
Five roads servicing the city's industrial parks are up to 50 years old, and only one of these roads has been chip sealed in the last thirty-five years. Truck traffic accounts for 50%-75% of all traffic on these roads. The result is poor or failed pavement with cracking, rutting, and many patches.
The businesses in the industrial parks have grown over time, employing more people and generating more traffic, especially heavy truck traffic. For example, Jones Dairy Farm, one of the oldest businesses in Fort Atkinson and known for producing all-natural sausage, naturally smoked hams, and dry-aged bacon, added several new products and 100,000 square feet of storage and production in 2015. W&A Distribution, which began with 12 trucks in 1990, now has 60 trucks and over 100,000 square feet of storage. The businesses grew, but the roadways they rely on every day did not keep up.
The City of Fort Atkinson will finally be able to tackle these five roads with the aid of one-time local grant funds provided in the 2019-21 budget. This year, these roads will be rehabilitated by pulverizing and grinding together the distressed layer of existing asphalt pavement along with a portion of the underlying base, grading and compacting the mixture, and resulting in a revitalized base for two layers of asphalt. This process will create a robust road adequate for these industrial areas.
The project will also address minor drainage issues and improve markings for two Glacial River Trail pedestrian and bike crossings.
The total cost of the project is estimated at $807,900, with the grant coving $387,800. The City of Fort Atkinson will borrow to cover the project costs above the grant award. "We are grateful to have received help to move this vital project forward," Selle concluded.