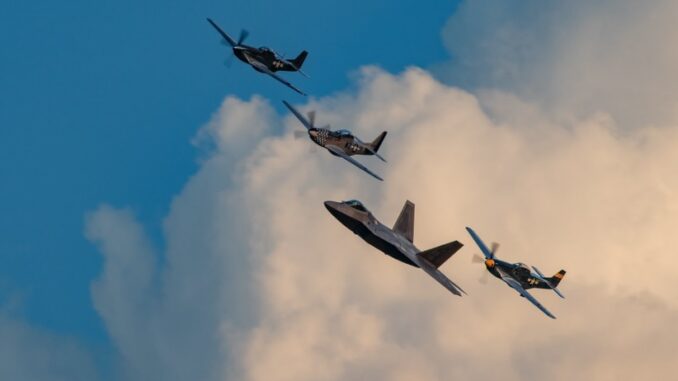 EAA (Experimental Aircraft Association) AirVenture, described as the closest thing America has to a national airshow, returns to Wittman Regional Airport in Oshkosh July 26 through August 1 after a one-year hiatus due to the pandemic. In the latest episode of the On the Go Podcast, TDA Executive Director Debby Jackson speaks with Dick Knapinski, director of communications for EAA, about this extraordinary event.
"I like to call it aviation's family reunion from all over the world," Knapinski said of the event. "It is a place where all of aviation is celebrated – from the smallest ultralights up to 747s and C5 cargo airplanes from the US Air Force and everything in between."
The greatly anticipated return of AirVenture will include new features and attractions in addition to safety-minded COVID protocols. This year's event will salute aviation's vital role in assisting humanitarian efforts around the globe, commemorate the 75th anniversary (plus one) of the end of World War II, feature the aircraft and personnel of the Air Force's specialized mission group, and much more.
New in 2021, all kids 18 and under are admitted free, with support from Boeing. As Knapinski pointed out, this makes the event more affordable for families to come and enjoy the fun.
Aviation fans from around the world are ready to return to Wisconsin. "The wait is over. Come on back to Oshkosh for EAA AirVenture," Knapinski enthused.
Listen to TDA's On The Go podcast here.