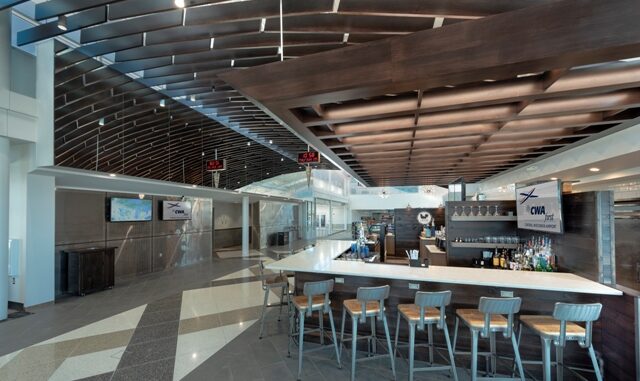 An economic driver in the region, Central Wisconsin Airport (CWA) is welcoming passengers with a renovated concourse that both provides a comfortable experience for visitors as well as presents a more modern and streamlined look and feel to the facility.
First opened in 1969, CWA has seen a variety of renovations over the years. Ascension Wisconsin Spirit Medical Transport constructed a medical transport hangar at CWA to support regional medical services last fall. This most recent concourse renovation took place during the pandemic, an ideal time as passenger travel was halted for many.
Other updates to the airport are currently in progress. The airport is constructing a new access road and reconstructing a taxi lane, with completion of the work expected by September of this year.
The upgrades to CWA will be an asset when travel again returns to levels prior to the COVID outbreak. The airport had experienced strong passenger growth leading up to March of 2020 when COVID hit and passenger travel dropped sharply.
In mid-July 2020, Airport Director Brian Grefe reported that travel was on the upswing with each passing week at CWA. Flights out of the airport have been increasing since the start of summer, and Grefe reported that demand now exceeds available seating and expects additional flight options to become available in the coming months.
CWA, in Mosinee, is a regional airport owned by Marathon and Portage Counties. CWA accommodates commercial, corporate, and general aviation flights.