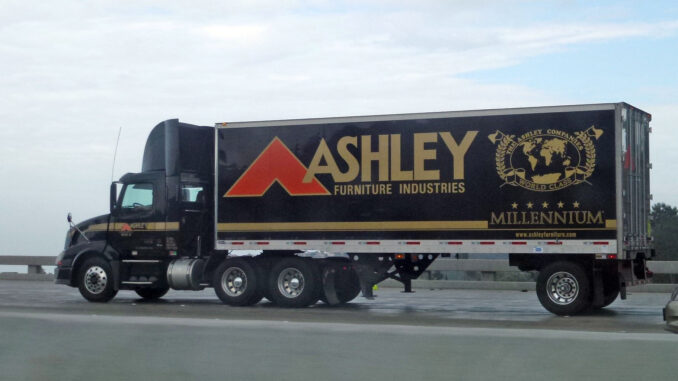 Ashley Furniture, headquartered in Arcadia, Wisconsin, is the world's largest manufacturer of furniture with products sold by more than 6,000 retail partners in 123 countries.
Logistics and transportation are key competitive advantages for the company. Ashley Distribution Services, Ltd. (ADS), the private fleet for Ashley Furniture Industries in the U.S., delivers approximately 30 million pieces annually, and they are the only furniture company in the country that delivers throughout the U.S. in two days or less. ADS taps into its advanced dispatch and routing system to improve on-time delivery while using the most efficient routes to reduce mileage.
Ashley has one of the largest private fleets in the industry, with more than 900 tractors and 3,700 trailers. According to the ADS website, the fleet travels the equivalent of 160 trips to the moon and back in a typical year.
Beyond trucking, Ashley's intermodal facility in Arcadia is one of only seven private intermodal rail ramps in North America.