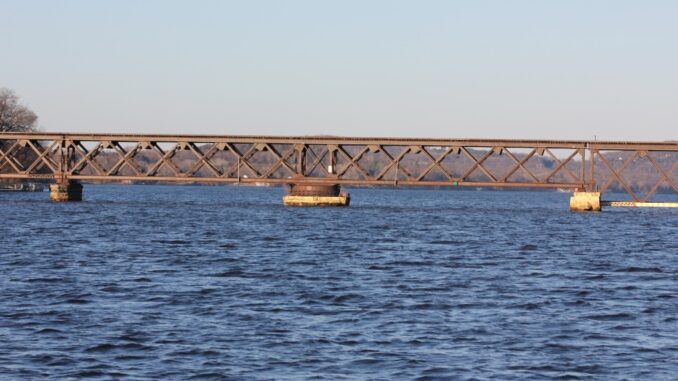 The Wisconsin Department of Transportation will receive a $6.75 million Infrastructure for Rebuilding America (INFRA) grant to complete the last phase of the Merrimac Bridge rehabilitation. This money will cover about half of the remaining work to upgrade the existing rail bridge over the Wisconsin River.
With this award, $5.8 million in state freight rail bridge preservation funds will be available for other bridge repairs.
The project, which will increase the bridge's carload capacity to 286,000 pounds at 25 mph and extend its life by 40 years, is scheduled to be completed in 2022.

"More than 170 million tons of freight move by rail in Wisconsin each year. Our rail system is vital to the economic health of our major industries, including manufacturing and agriculture. WisDOT is committed to improving the condition of this vital resource throughout Wisconsin," said WisDOT Secretary Craig Thompson.